The ambassador program was created with the concept of allowing our membership better access to the Executive Board for questions or to bring issues to our attention. Since it's inception it has grown into a group of dedicated individuals who attend board meetings and weigh in on discussions. We have strived to have ambassadors located through out the state in a regional approach and while this is not always possible, the OVFA wants to encourage anyone willing to participate to apply. Being an ambassador can be a stepping-stone to becoming an Executive Board member by learning what it takes to represent over 8,300 volunteer fire and EMS personnel throughout our state. It also has special benefits associated with it. As an Ambassador, you are given clothing to identify your role, travel and lodging reimbursement as defined in the OVFA Policies and Procedures manual, and registration reduction and waivers to OVFA training and special events. We offer training and in-services on a as needed basis to educate you on presentation methods, how to address questions and to explain the mission of the OVFA. You are our ears out there to help us better "Represent Those Who Volunteer"
---
Current OVFA Ambassadors:
OVFA welcomes Greg and Vickie Musil as new Ambassadors!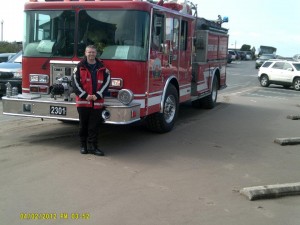 Greg has been in the fire service for 22 years. He holds a degree in Fire Protection/Prevention from Chemeketa Community College. He works as the Volunteer Recruiter and Retention Coordinator in Lincoln County. He is a volunteer firefighter with the Depoe Bay Fire District. Greg is the President for the Oregon Fire Service Museum. He is a member of Firefighters for Christ. He is also involved with the Pacific NW Chapter of SPAAMFFAA, an organization dedicated to preserving antique fire apparatus.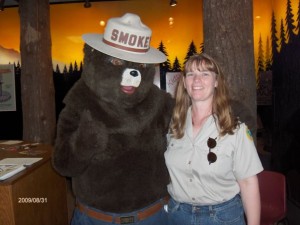 Vickie is new to the fire service. Although she was very interested in the fire service and paramedics as a kid, life took her in a different direction when she became an adult. Vickie is a business analyst currently contracting with Hewlett-Packard working on their new product introduction processes. She is a support volunteer with Depoe Bay Fire District, Toledo Fire Department and a member of Fire Corp supporting Linn County. Vickie is the Secretary for the Oregon Fire Service Museum and a member of the Pacific NW Chapter of SPAAMFFAA.