Home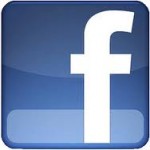 Follow us on Facebook

OVFA Conference Registration – Now Open – See Annual Conference Page!
Globe, DuPont, and NVFC to Give Away 52 Sets of Gear in 2013
Eligible departments can apply at www.nvfc.org Click HERE for more information.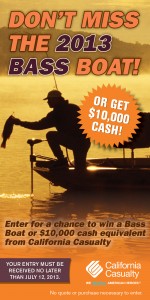 Something Fishy about California Casualty Contest
for Firefighter, EMT and Law Enforcement Professionals?
San Mateo, CA, February 12, 2013. . . There's definitely something fishy
going on – and that's a good thing for one lucky public safety employee who
will "reel in a perfect catch" if selected as winner of the latest California
Casualty giveaway. California Casualty launched another of its "Work
Hard, Play Hard" contests that honors and rewards an "everyday
American hero" – this time with a bass boat or $10,000 equivalent cash
option.
The contest runs today through July 12, 2013 and is open to all firefighters,
volunteer firefighters, peace officers and EMTs across the country except
for those residing in HI, MA, MI, NC, NY and WI. One entry per person can be made at http://go.calcas.com/boat. Some restrictions apply; review the rules online. One winner
will be randomly selected on or about July 15, 2013 and notified shortly thereafter.
California Casualty has previously acknowledged the dedicated work of public safety professionals with contest prizes that include a Harley Davidson, Polaris ATV and SeaDoo personal watercraft. The company also sponsored a Firehouse Makeover contest last year. "These are indeed everyday American heroes," said Mike McCormick, Vice President Group & Internet Marketing for California Casualty. "They work hard and they deserve to play hard. We're excited to give one of them a bass boat."
Headquartered in San Mateo, CA, with Service Centers in Arizona, Colorado and Kansas, California Casualty is a 99-year old company providing auto and home insurance for educators, law enforcement, fire fighters and nurses in 44 states. Learn more at www.calcas.com. For more information about the Work Hard, Play Hard bass boat contest, contact Makinya Ward at 650-572-4339.
Welcome to our site. The Oregon Volunteer Firefighters Association represents emergency medical technicians, (EMT) and firefighters across Oregon. Our membership is comprised of both volunteer and combination (paid firefighters working with volunteer responders) fire agencies. Some of these are special fire districts while others are city fire departments. Almost without exception they are training to the National Fire Protection Association (NFPA) level of FF I. We offer to our membership a number of benefits including the Relief Fund, educational grants, training & equipment grants, our annual firefighters conference and recruitment & retention information. The OVFA also tracks legislation that effects volunteer first responders through out Oregon and is also a member of the National Volunteer Fire Council (NVFC). Please contact the OVFA office should you need additional information.
February 13, 2013
Volunteer Firefighters Need Your Help
Volunteer firefighters whose homes and property were devastated by Super Storm Sandy are still struggling to get back on their feet. You can help these first responders in need by making a contribution to the National Volunteer Fire Council's (NVFC) Volunteer Firefighter Support Fund. Donations are urgently needed as the fund is depleted and requests for assistance continue to come in.
The Volunteer Firefighter Support Fund provides stipends of $250 to help volunteer firefighters and EMS personnel meet expenses in the wake of a state- or federally-declared disaster. Volunteers must have suffered an uninsurable loss in excess of $5,000 and be from an NVFC member state as an individual or department member of the state association.
In the aftermath of Super Storm Sandy, hundreds of requests for help poured into the NVFC, and the Volunteer Firefighter Support Fund has been able to provide close to $100,000 in assistance. The support meant a lot to the volunteers as they started to rebuild their lives. "A big thank you to NVFC for the check to help me in my recovery from Sandy," said one recipient. "I truly appreciate the support as the entire first floor of my home was damaged."
The ability to fill the huge number of requests was thanks in large part to donations from individuals as well as supporters including the Firemen's Association of the State of New York, Scott Safety, and California Casualty. However, the amount of requests following Sandy has depleted the fund. Make a donation to the Volunteer Firefighter Support Fund to ensure that future requests for assistance, either from Sandy or other large-scale disasters, are able to be filled so volunteers can get the help they desperately need.
All contributions made to the Volunteer Firefighters Support Fund go to providing assistance to volunteer firefighters and emergency medical responders impacted by disasters. The NVFC donates all administrative costs associated with the fund.
Click here to make a donation, or learn more about the fund here.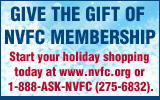 Oregon Volunteer Firefighters Association (OVFA)


Promote Your Page Too