Welcome to our site!
Support Volunteer Firefighters
When Oregonians receive their tax refunds, they may choose to donate a portion or all of that
refund to a list of non-profit 501(c)(3) organizations. In order to be included on the list of
organizations eligible to receive such contributions, the Oregon Volunteer Firefighters
Association must be registered with the Department of Justice as a charitable non-profit and
submit 10,000 signatures of support. If successful, any contributions received will fund training
opportunities for Oregon's 8,760 volunteer firefighters and support the Association's Relief Fund
to assist volunteer firefighters and their families in the event of injury or hardship.
On behalf of the Oregon Volunteer Firefighter Association,
Thank you for your support!

---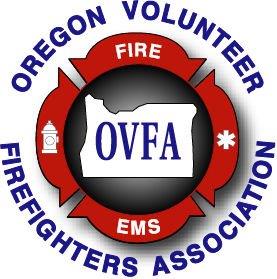 The Oregon Volunteer Firefighters Association represents emergency medical technicians, (EMT) and firefighters across Oregon. Our membership is comprised of both volunteer and combination (paid firefighters working with volunteer responders) fire agencies. Some of these are special fire districts while others are city fire departments. Almost without exception they are training to the National Fire Protection Association (NFPA) level of FF I. We of
fer to our membership a number of benefits including the Relief Fund, educational grants, training & equipment grants, our annual firefighters conference and recruitment & retention information. The OVFA also tracks legislation that effects volunteer first responders through out Oregon and is also a member of the National Volunteer Fire Council (NVFC). Please contact the OVFA office should you need additional information.
---
Join Us! Join the OVFA Board at the next board meeting, Saturday, September 30, 2017 at the Oregon Fire Service Center, 1284 Court St NE, Salem, OR 97301. This meeting is scheduled to take place following a fundraising event in Woodburn, tentative start time is 6:00 p.m.
---
Oregon Volunteer Firefighters Association appreciates the partnership with California Casualty and are happy to share about the Work Hard, Play Hard sweepstakes. For more information, click on the image below.