Home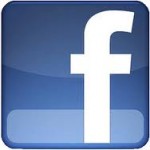 Follow us on Facebook

Work Hard/Play Hard Harley Contest
FOR SALE:
2014 Membership Letters & Dues Notices are going out soon. We appreciate your past support and hope that we can count on your continued support.
360 Volunteer Task Force Report
Welcome to our site. The Oregon Volunteer Firefighters Association represents emergency medical technicians, (EMT) and firefighters across Oregon. Our membership is comprised of both volunteer and combination (paid firefighters working with volunteer responders) fire agencies. Some of these are special fire districts while others are city fire departments. Almost without exception they are training to the National Fire Protection Association (NFPA) level of FF I. We offer to our membership a number of benefits including the Relief Fund, educational grants, training & equipment grants, our annual firefighters conference and recruitment & retention information. The OVFA also tracks legislation that effects volunteer first responders through out Oregon and is also a member of the National Volunteer Fire Council (NVFC). Please contact the OVFA office should you need additional information.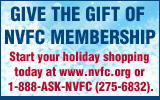 Oregon Volunteer Firefighters Association (OVFA)


Promote Your Page Too